Cement Industries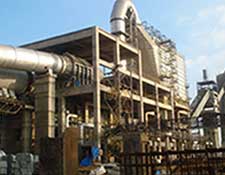 We provide refractory lining for different zones in cement plant such as
CALCINER

CALCINER CYCLONE (PREHEATER)

C6 (bottom) calciner cyclone along with riser duct is connected to C1 (top) calciner cyclone.

KILN(ROTARY KILN)

KILN CYCLONE (PREHEATER)

Kiln cyclone (K6) comes out from kiln and gets connected with riser duct and goes until top and gets connected to kiln cyclone (K1).

COOLER

Material that comes out of the kiln is cooled down by discharging the material into cooler.

TAD

TAD connects from calciner to kiln hood.